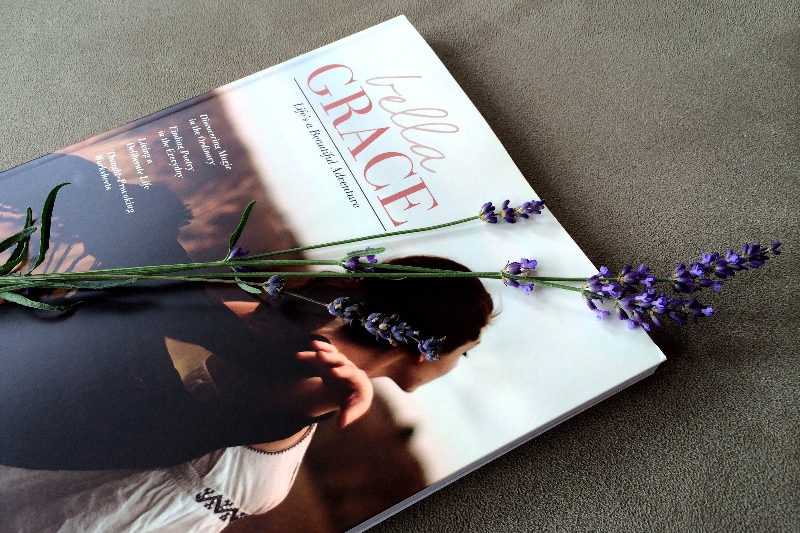 It's such an honor for me to be featured in Stampington's amazing new publication, Bella Grace.  As the cover says, "Life's a Beautiful Adventure."  I believe that with all of my heart.  At the same time, I must admit that life isn't all sunshine and rainbows at my house.  There are toys strewn about and plenty of tantrums.  My husband and I are often worn thin by the stresses and messes of having two small children.  I've been pregnant or nursing for the better part of four years.  My thoughts tend to get muddled with hormones and lack of sleep.  So when tempers flare and tears flow, I know I need a bit of quiet time outside amongst the flowers. 
Flowers have always been comforting to me.  Magical, even.  As a child I loved gathering bouquets of daffodils for my mother, weaving my way through the wet woods in tiny rubber boots.  As much as I love picked flowers (my husband is the best at gathering wildflower bouquets!), I especially love flowers when they are out in the wild, roots deep in the ground and petals blowing in the breeze. They connect me to a place of wonder and happiness, centering me and reminding me of all that is amazing on this earth.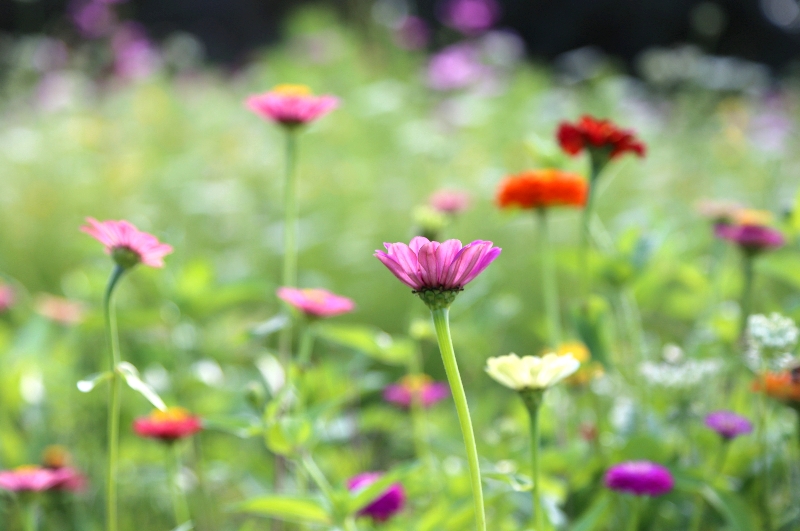 I love beds of zinnias, with pops of sweet color everywhere.  They're like floral confetti to me, and such lovely symbols of friendship.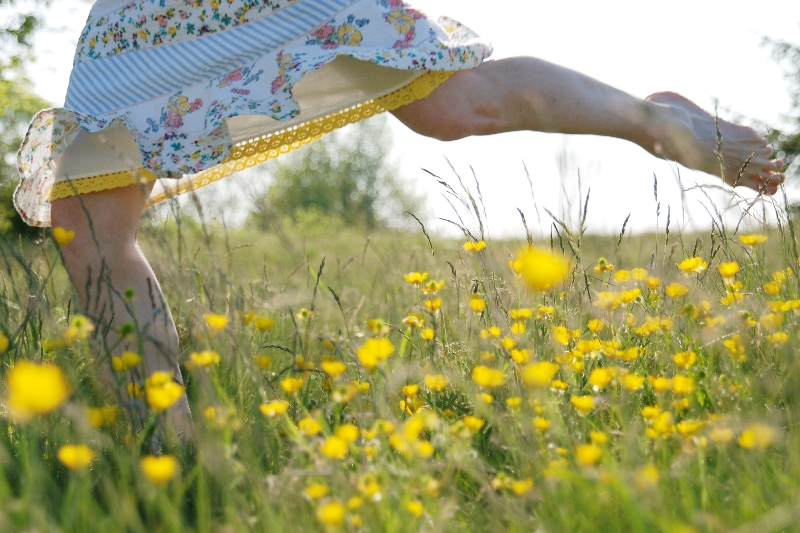 Buttercups do something special to my spirit.  They bring hope and cheer after a long, cold winter.  I'll always remember the day I frolicked in this little field of buttercups while my daughter giggled in the stroller just a few feet away.  It was a return to joy for me on multiple levels.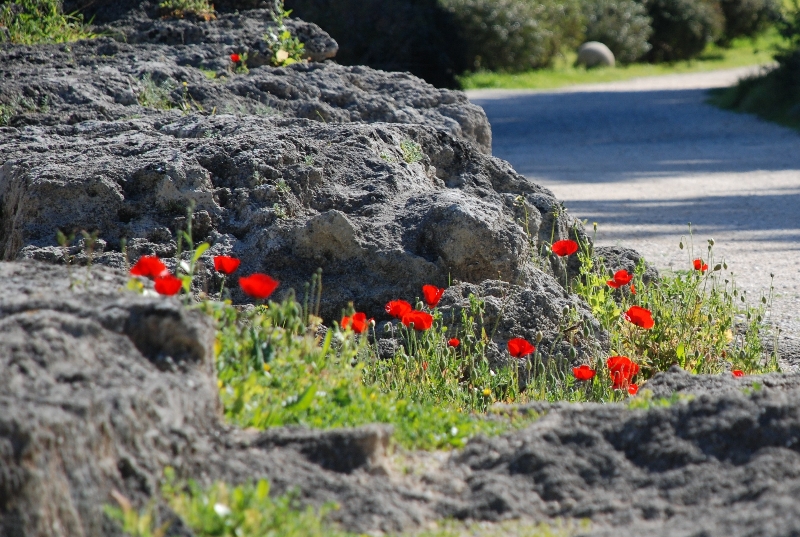 Poppies remind me of Greece, where they pop up from rocky soil.  I smiled every time I saw them, often going for walks by myself and watching them flicker in the wind.  A photograph of poppies I took there and sold online led my husband to me, so they'll always hold a special place in my heart.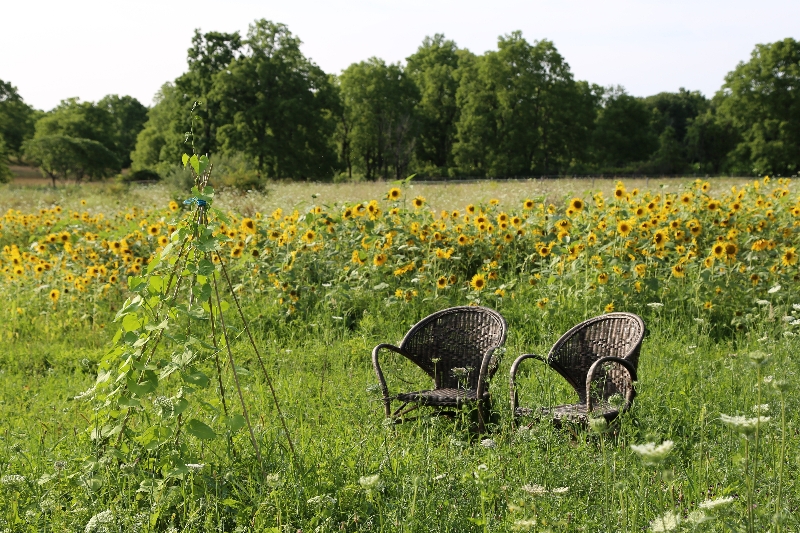 Sitting amongst the flowers is dreamy, I think.  It's something I hope everyone takes the time to do someday.  I came upon this sight just a few days ago, at a local flower farm.  It was a serendipitous find, just when I needed some flower therapy.  There were bees buzzing, crickets chirping, and a sense of softness in the afternoon air.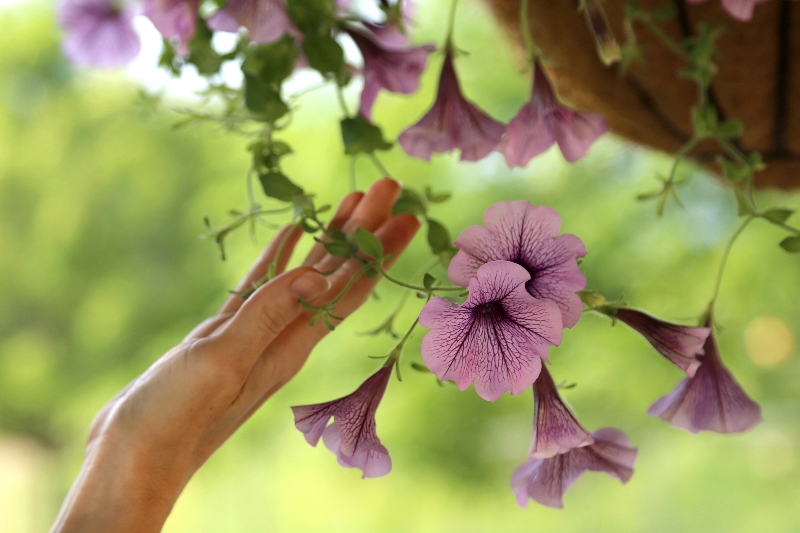 These petunias hang in our gazebo out back.  I just love the velvety feel of the blossoms, and the fact that they attract hummindbirds.  Nurturing nature is something that my husband and I believe in strongly, especially when it comes to teaching our little ones.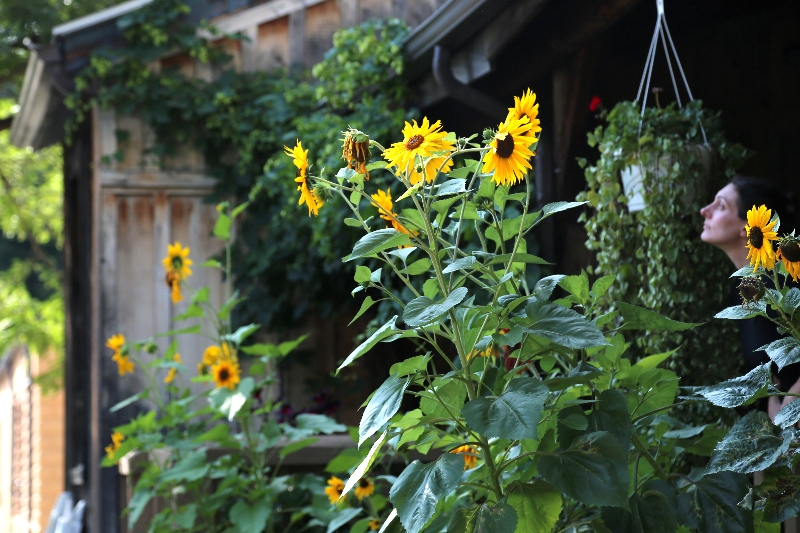 Flowers remind me to listen, too.  I often need to get out of my own head, where there are just too many thoughts whizzing around.  I pulled over to take this photo of sunflowers outside a restaurant in a neighboring town.  The flash of yellow as I was driving by called to me.  I'm so glad I happened to have my camera in the car!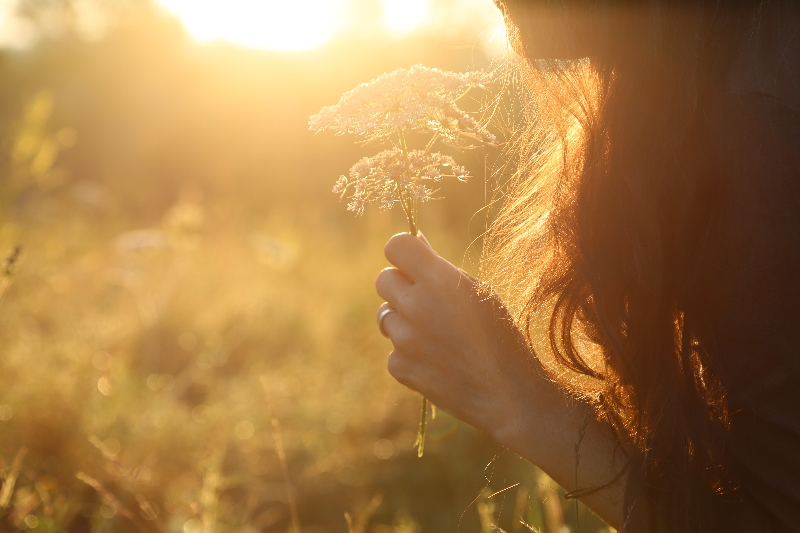 Queen Anne's lace will always be my wildflower link to my mom.  It reminds me to allow the light in.  When I miss her, I look to the meadow.  I remember how she taught me to find the little purple flower in the center of Queen Anne's lace.  Often it seems like a tiny heart to me.  Deep down, I know that love is a big part of this adventure we're all on.  A few quiet moments with the flowers work wonders to help me listen to my heart.  That's where I know truth from fiction.
How about you?  Tell me about your favorite flower.  Lavender?  Violets?  Cosmos?  Daisies?  I love them all!  Do you have a childhood memory that comes rushing back when you see a certain flower?  Or is it the sweet smell of a bouquet that melts your heart?  Leave a comment here and tell me all about it.  By doing so, you'll be entered in a random drawing to win a copy of the inaugural issue of Bella Grace!  I'll be adding a few flowery goodies in the package, too!  Comments will remain open until Sunday, August 10, 2014 at noon Eastern time.  I'll announce the winner in a new post here that day!  Feel free to subscribe to posts (scroll down to the footer) so you don't miss out.  And guess what?!  The goodness is going to last all month long!  Be sure to check back at Stampington each day to unlock the link to the next entry on the Bella Grace Blog Hop.  There will be giveaways and entries from lots of lovely souls, including my fellow She is Three contributors!  Xoxo, Jennifer